08–10 OCTOBER 2019 | NEC | BIRMINGHAM

News
DOMUS VENTILATION ADDS FURTHER MEV UNIT TO CMX RANGE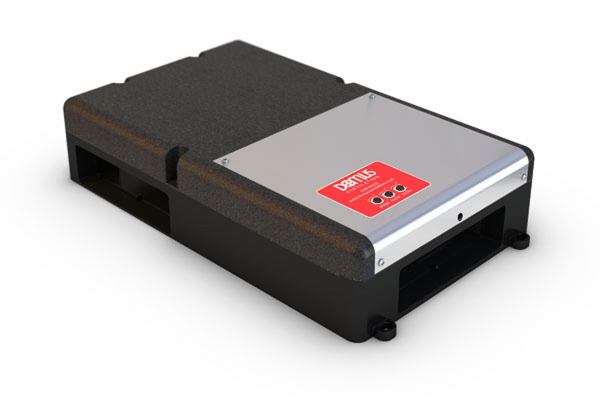 Domus Ventilation - formerly known as Polypipe Ventilation – has expanded its CMX range of Mechanical Extract Ventilation (MEV) units with the launch of the CMX-MULTI, an extremely compact and highly energy-efficient centralised MEV for use in apartments and small to medium sized houses.
The CMX-MULTI has been engineered to extract indoor pollution and draw moisture-laden air out of wet zones, such as kitchens and bathrooms, depositing it outside for greatly improved indoor air quality and environmental comfort.
Where the CMX-MULTI differs from other MEVs is its small size, ease of installation and energy efficiency. There is also a second unit, the CMX-MULTI-H which hosts an integral humidistat that identifies changes in humidity and automatically adjusts the air flow of the unit accordingly.
The only unit on the market at just 125mm in depth, the CMX-MULTI is small and lightweight enough to fit into a standard newbuild cupboard, as well as lofts and ceiling voids. Its clever design allows for installation horizontally or vertically, ensuring ease of installation in limited or awkward spaces. Having three inlets makes for optimum performance as they reduce system pressure by serving multiple wet-rooms with minimal systems bends and t-pieces. A further aid to installation includes the direct connection of the spigots to the most common ducting size - 204x600mm flat channel duct. With many MEVs on the market requiring adaptors and flexible hose to connect to flat channel ducting, the CMX-MULTI is quicker and more cost-effective to install.
When used with Domus rigid duct, along with the Domus Thermal insulation system, the CMX-MULTI offers one of the most comprehensive MEV solutions available. Domus duct systems offer improved system performance through the exacting tolerances and engineered fit of the system, whereby pressure drops are minimised and air leakage is virtually eliminated.
Energy efficiency is a key element of Domus Ventilation products and the CMX-MULTI follows in this tradition with an extremely low Specific Fan Power down to 0.14W(l/s) – the lowest in the market today.
The external casing is manufactured from expanded polypropylene, which not only minimises system noise but is also very lightweight.
The CMX-MULTI and CMX-MULTI-H units join Domus Ventilation's existing CMX-S MEV, designed for larger domestic and light commercial properties, ensuring energy efficient mechanical ventilation solutions for a wider range of markets than ever before.
Back to Top