08–10 OCTOBER 2019 | NEC | BIRMINGHAM

News
33 homes in 33 days - Case Study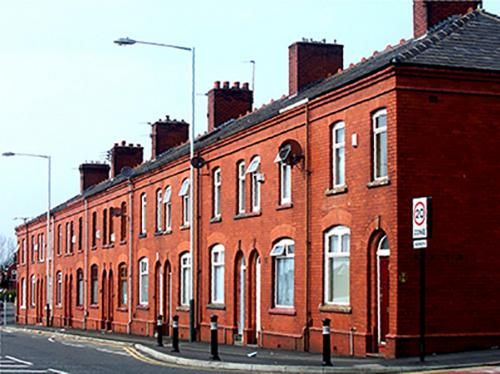 33 homes in 33 days - Case Study
New Charter Housing is a subsidiary of the New Charter Housing Trust Group and took over the housing stock of Tameside Metropolitan Borough Council in South East Manchester in 2000. It now has nearly 15,000 properties in Tameside including a number of properties with single/solid wall construction.

As part of the Government's 'Go Green Early' project, New Charter instigated a programme to insulate 33 of their early 20th Century, solid wall, terraced homes.

In order to maintain the traditional character of the property frontages, and because kitchens and bathrooms at the rear of the properties did not require refurbishment, a hybrid insulation solution was devised that would minimise disruption for residents. This solution combined external cladding to the rear of the properties and internal insulation using at the front. The internal insulation programme for all 33 homes was completed by Matilda's Planet in just 33 days.
The internal insulation for each two-story house was completed in a single day. The work included installing Matilda's Planet in living rooms and bedrooms, wall decoration and replacement of curtain track, all without the need for plastering or to ask residents to vacate their homes.

The installation was completed without interruption despite severe snow storms and temperatures of around - 5o C. Tenants have universally welcomed the improvements to their homes citing the increased warmth, improved sound insulation and reduced fuel bills.
Back to Top