08–10 OCTOBER 2019 | NEC | BIRMINGHAM

Exhibitors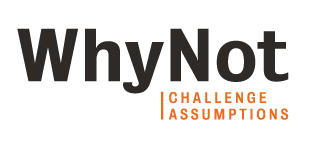 WhyNot are a Culture Transformation consultancy - we partner with organisations to help them transform their culture.
We're called WhyNot in answer to the question 'it can't be done'. We take on the seemingly intractable problems that limit safety performance and disrupt culture inside organisations. We work with organisations that have tried traditional and behavioural change programmes but continue to experience incidents, trust breakdowns and plateaued performance.
We help you challenge assumptions.
Company Name
WhyNot Partnering
Address
OX18 4SG
United Kingdom
Imagine delivering on every project objectie: safetly, on budget and on time. Create the future of high performance projects with WhyNot. 

Project Fitzwilliam, construction of a large headquarters in Dublin. Using a positive approach to safety, 5 consectutive months (and counting) of zero safety incidents have been obtained.