08–10 OCTOBER 2019 | NEC | BIRMINGHAM

Exhibitors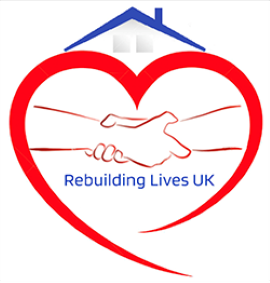 Our Charity supports Domestic Abuse Survivors by making their homes secure and habitable after it has been destroyed by an abusive partner.
We focus on their immediate needs, providing them with security cameras, secure locks, and repairs to the property which include small repairs such as painting, furnishings, plastering, joinery, and carpentry.
We are supported by trained volunteer tradespeople aswell as many companies who offer products as donations or at reduced prices.
Our long-term ambition is to refurbish safe houses offering sanctuary to families who are fleeing their abusers.
We are Rebuilding Lives Uk.
Company Name
Rebuilding Lives Uk