08–10 OCTOBER 2019 | NEC | BIRMINGHAM

Exhibitors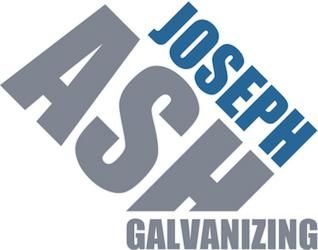 Joseph Ash Galvanizing offers a comprehensive range of steel finishing services to fabricators, housebuilders, architects and engineers. With nine nationwide plants, we cater to various industries: Construction, Agriculture, Fencing, Transport, Energy, Telecoms, Infrastructure, and the Arts. Our expertise includes hot dip galvanizing, spin galvanizing, shot blasting, powder coating, and duplex coatings.
With a rich heritage from 1857, we take pride in being a UK leader in metal coatings. Our guiding principle is to provide excellent customer service and premier steel corrosion protection whilst contributing to a sustainable circular economy and future.
Choose Joseph Ash Galvanizing for best-in-class steel finishing solutions.
Company Name
Joseph Ash Galvanizing
Address
Suite 16
Alcora Building 2
Mucklow Hill
HALESOWEN
West Midlands
B62 8DG
United Kingdom
Looking for the widest galvanizing bath in the UK? Look no further than Joseph Ash Telford! At two metres wide, Joseph Ash Telford can hot dip almost any steel fabrication.