08–10 OCTOBER 2019 | NEC | BIRMINGHAM

Exhibitors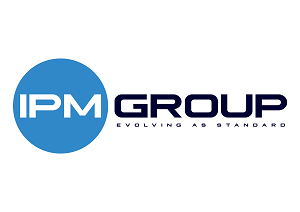 Working within construction since 2006, IPM's market-leading technologies are proven to reduce costs, protect assets and people 24/7, 365 days a year.
IPM embrace technology and take pride in innovation, to deliver the award winning 'inteliPod' the World's 1st touchless access control unit for Construction.
Why choose IPM Group
350+ happy customers
99% customer retention rate
200+ experienced team
99% of critical alarms answered within 90secs
100% target detection rate
24/7 365 in house monitoring station
Evolving as Standard
Awards
"Facility Management Specialists of the Year 2021" by the Innovation & Excellence Awards
"Facilities Management Services of the year 2020" by the Prestige Awards
Company Name
Intelligent Protection Management Group Ltd
Address
Westthorpe Business Innovation Centre
Westthorpe Fields Road
Sheffield
Derbyshire
S211TZ
United Kingdom
Watch our interview with Total Publications on the unique features and benefits of inteliPod, the world's first 100% touch-free access control system.

inteliPod, the world's first patent-pending* 100% touchless, innovative, fully automated, self-contained access control unit.  The inteliPod is designed for smarter, faster and safer access control so ...
By now, you will have probably heard about inteliPod, the world's first patent-pending, 100% touch-free access control system. First launched back in September, now being rolled out across the length ...