08–10 OCTOBER 2019 | NEC | BIRMINGHAM

Exhibitors
Air Conditioning
Covid Safe
Plant & Equipment Hire
Sustainability
Ventilation
Energy & HVAC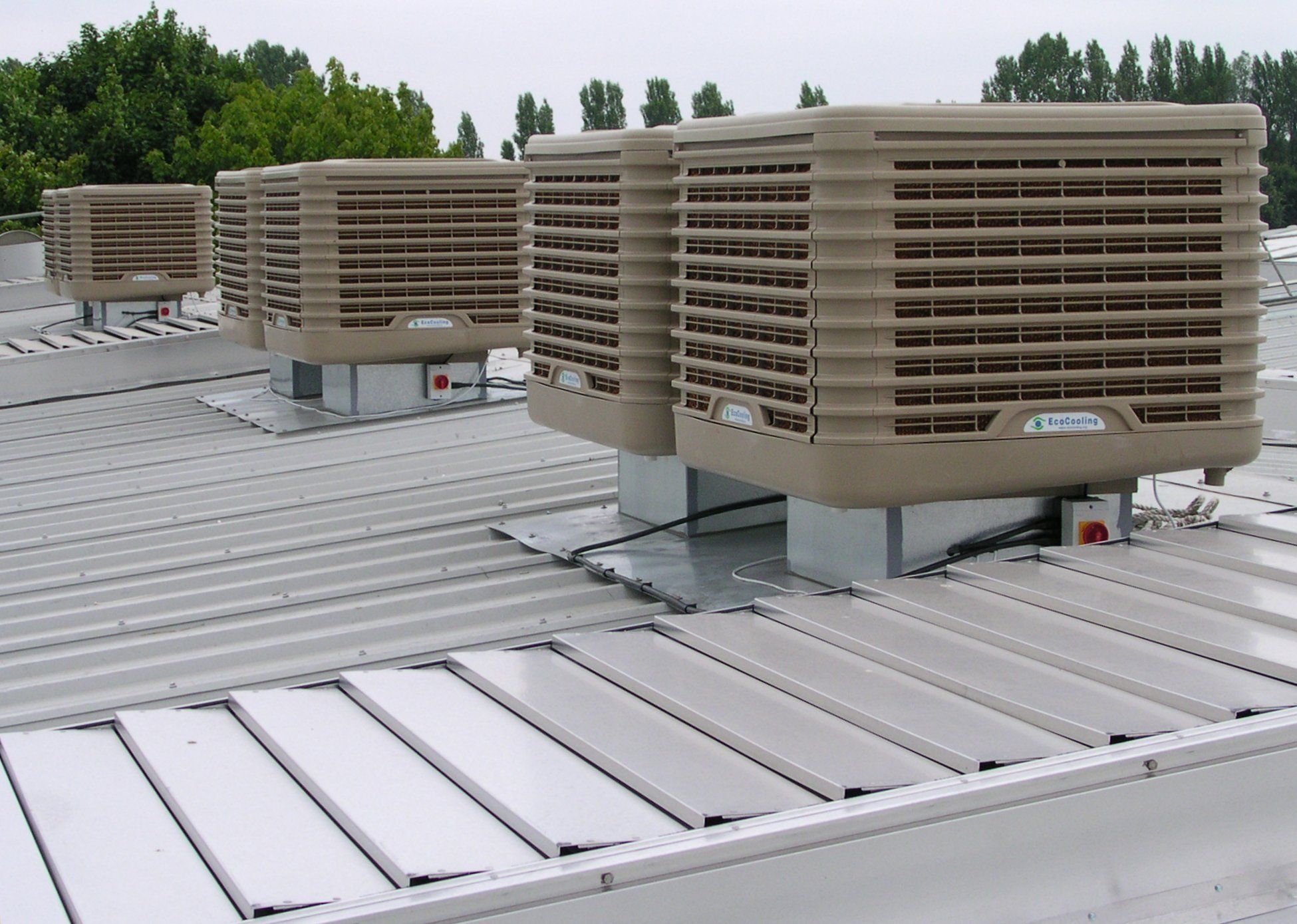 Established in 2002, EcoCooling is the largest manufacturer and distributor of fresh air direct evaporative coolers in the UK. There are over 3,500 EcoCooler installations worldwide.
Evaporative cooling is a simple, safe and natural alternative to refrigeration which can result in up to 90% reduction in operational cooling costs. Our evaporative cooling and ventilation systems are designed to be used in industrial buildings across the UK.
The benefits of evaporative cooling:
+ 90% less energy than air conditioning
+ 35kW of cooling for 1.5kW of electricity
+ Operates with 100% fresh air, no recirculation
+ No refrigerants
+ Low carbon
Address
Symonds Farm Business Park
Symonds Farm
Newmarket Road
Bury St Edmunds
Suffolk
IP28 6RE
United Kingdom
Discover the ins and outs of evaporative cooling and how this simple, yet effective technology works.

Meet technical sales team

Discover the industrial and commercial cooling range of EcoCoolers and see why they are a viable alternative to air conditioning.

Find out more about EcoCooling and what makes us different to other ventilation and cooling manufacturers.