08–10 OCTOBER 2019 | NEC | BIRMINGHAM

Exhibitors
APPS
Connectivity
Data Provider
Professional services
Software
Digitalisation
Birmingham 2022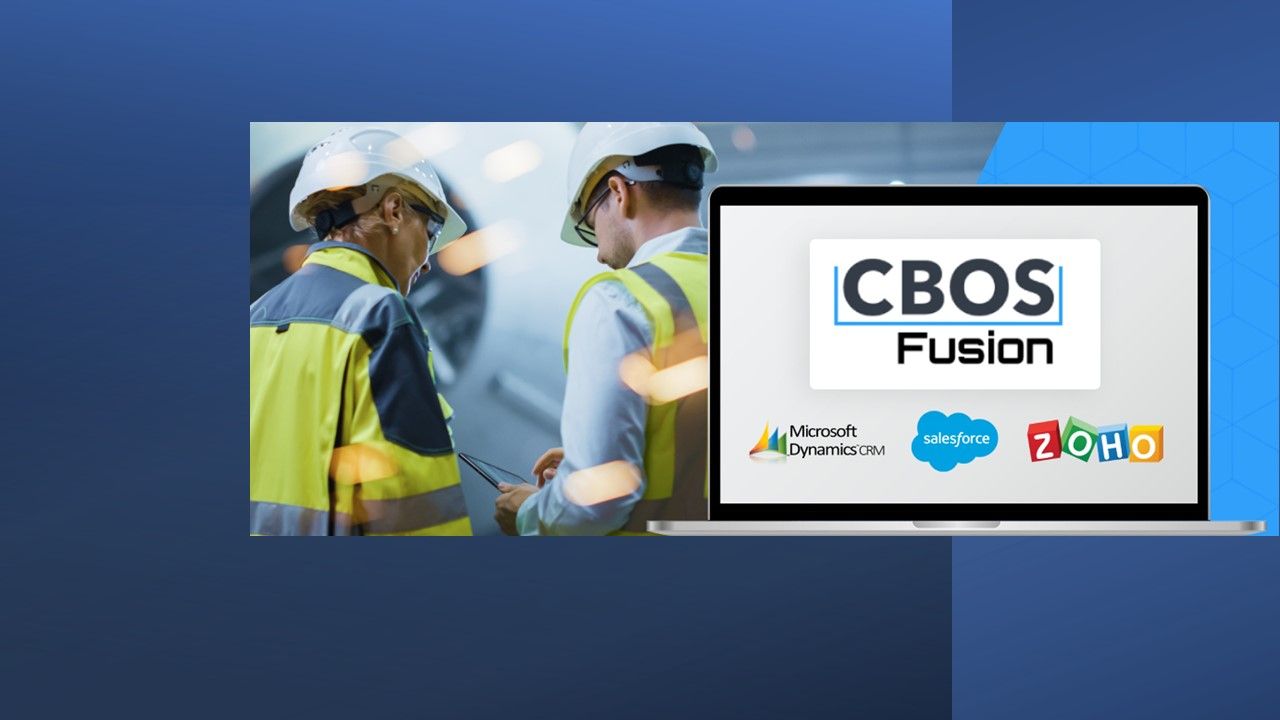 Transforming the Construction Industry with Cloud Technology
We build custom solutions & applications for the construction industry in UK & Ireland.

CBOS CRM Solution
Using the ZOHO platform,
we help organisations with complete CRM implementation, integration & deployment.
We adopt a "keep it simple" approach with our 6 stage methodology:
Discovery
Business Process Review
Configuration
Data Migration
Training
Support

CBOS Fusion
for Salesforce, Microsoft Dynamics & ZOHO.
Introducing a web application built for companies subscribed to Barbour ABI.
With dynamic daily CRM updates, it gives your team real-time project data integration,
all in one place.
Company Name
ConstructionBOS
Address
Glenair Stables
Priory Road
Delgany
Co. Wicklow
A63Y433
Ireland
If you are looking for a complete digital transformation ZOHO One is the suite for you! It guarantees that your entire system, end to end, is future proofed. Providing limitless scalability as your bu ...
Carlow Concrete needed an end-to-end scalable CRM system that would allow them to manage demand on their rapidly growing business all on one platform.

ACB GROUP were in the market for a flexible CRM solution that would manage project related communications & pipeline management.