08–10 OCTOBER 2019 | NEC | BIRMINGHAM

Exhibitors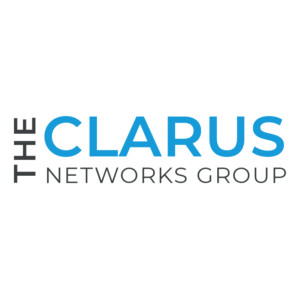 Mobile Private Networks, LEO, IoT & DAS Specialists.
Formed in 2014, The Clarus Networks Group offers an extensive portfolio of specialist connectivity solutions, tailored to keep your workforce in touch and online 24/7.
We harness the power of major satcoms and telecoms providers, combined with state-of-the-art technology, to provide effective solutions and reliable communications coverage for each site and project, including in remote areas where terrestrial signals are poor or non-existent.
Company Name
The Clarus Networks Group
Address
2F Inchmuir Road
Whitehill Estate
Bathgate
EH48 2EP
United Kingdom
Good ICT infrastructure is essential to effective construction site operations – including employee communication, security and of course health and safety. Construction sites can often be dangerous e ...

OneWeb Low Earth Orbit Satellites For Community Internet: HOW CAN LEO HELP DRIVE FORWARD COMMUNITIES IN A POST-PANDEMIC WORLD? The performance of existing digital infrastructure throughout the two-yea ...

Low-Earth Orbit satellites are one of the latest innovations within the satellite industry, offering signal coverage to those currently connected and to the 4 billion that have been unconnected for th ...
Edinburgh, U.K., 17 February, 2022 - OneWeb, the low earth orbit satellite communications company, announced today a new UK-based distribution partner, The Clarus Networks Group, to deliver OneWeb's h ...

The Boost Pro team installed our mobile repeater technology at the Viking Wind Farm project in Shetland, to support operations for BAM Nuttall Ltd and SSE plc. The wind farm, which is currently under ...

Founded in 1943, Cruden Group is one of Scotland's largest independent development and construction groups. Cruden Group has developed over 130,000 properties, working with local authorities, Register ...

Since moving into the Blue Light Hub in early 2021 all three services have struggled with poor mobile phone signal, causing major operational difficulties.