08–10 OCTOBER 2019 | NEC | BIRMINGHAM

Exhibitors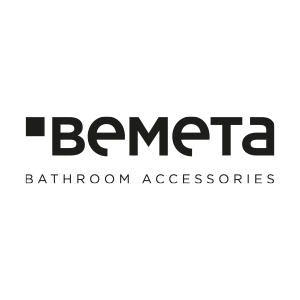 Since 2004 we have been producing unique bathroom accessories that have found their way from South Moravia to more then 18 countries around the world.
Our products are designed to be simple, attractive and timeless, according to the current market trends. We want our products to be the last drop to the perfection of the customer's bathroom.
Company Name
Bemeta Design
Address
Žatčany 28
Žatčany
664 53
Czech Republic
RETRO is strengthened and takes on silver contours. This special product line will take you back to bygone times. But don't worry. While its refined aesthetics will remind you of the past, the product ...

A bit provocative collection full of charm and elegance, in which matte black tones and our original coffe-gold shade are significant. A unique combination, which no luxurious bathroom can go without.