08–10 OCTOBER 2019 | NEC | BIRMINGHAM

Exhibitors
Meet The Buyer
Adhesives & Sealants
Building Chemicals
Building Materials
Certification
Membranes
Build
Birmingham 2022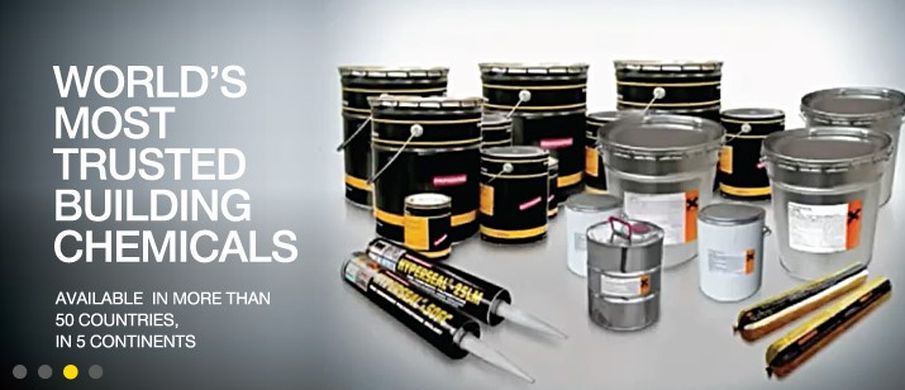 Alchimica® Building Chemicals are the world's leading manufacturer of liquid waterproofing membranes and Sealant technologies for the construction industry. For 40 years, architects, specifiers, and contractors in 105 countries across 7 continents have chosen us for our product innovation, advanced systems & technologies. Our range includes liquid roofing systems, polyurethane sealants and adhesives, green roofing solutions, cementitious repair systems, DPM and tanking solutions.
Recently we have substantially increased our product portfolio to include green & energy efficient products, with our Research & Development team focussed on reducing our carbon footprint.
Company Name
Alchimica Building Chemicals
Address
Unit 2 Dairy Park
Spring Gardens
Whitland
Carmarthenshire
SA34 0AH
United Kingdom
Alchimica's products are available in more that 100 countries across 5 continents
Two-component - 1:1, polyurethane (A): bitumen (B), by volume - liquid membrane for waterproofing & protection

One-component, polyutherane membrane used for roof details waterproofing. Recommended for: Waterproofing and protection of: Flashings wall-floor connections chimneys pipes photovoltaic systems air-con ...

The HYGROSMART® COVER OVER SYSTEM, consists of ALCHIMICA's high quality and performance guaranteed products that can be applied fast, efficiently and with ease. It has been developed and tested to pro ...