Reasons to Exhibit at UKCW
An opportunity like no other
UK Construction Week (UKCW) is the UK's largest built environment event.
Which means there's no better place to meet your suppliers and customers, unearth unique opportunities and discover new industry innovations - all in one location.
Your UKCW audience is already qualified for you - in every sense – they've chosen to attend and engage! Therefore, it's the No.1 event to generate new leads for your business, increase your ROI and network with your peers.
UKCW takes place twice a year, in London and Birmingham where a total of 45,000 trade visitors will come to meet and work with major contractors, house builders, developers, local authorities and many more from the sector.
What our exhibitors say...
"There's so much breadth and depth [at the show] - you can see technology and change right in front of you, from electrical vehicles to construction safety to AI driven project tools. It's totally different every year; reading a website is one thing, but seeing something in real life is another thing."

"It's the first time we've been involved in this industry, and we've chosen UKCW for our UK launch of HP SitePrint - only the second market after the US. We've had very good engagement when we've held the demos which have been really full. We're really pleased."

"CEMEX have been coming to UK Construction Week for years and years, and we continue to come because we gain good contacts who are experts in their fields and it's quite a specialised event. This year we opted for a smaller space, but we've seen that we didn't need the gimmicks to attract good quality conversations and discussions. The marketing leading up to the event was perfect with its target and timing, so overall we're over the moon with that."

"We've not been to the show since 2018, and it's great to be back. There have been a lot of contractors visiting which has been fantastic. We're happy with our stand and the location of it. In fact, it's been incredibly helpful with the surrounding stands complementing our products and services. To end the show by winning the stand of the year was huge, so thanks to everyone at Fischer and to the organisers for running such a busy event. It's nice to be back."

"We're here to grow our brand awareness, seeing the right people like project managers and contractors. It's our first show – we are a young start-up business trying to build some longevity. We're definitely seeing the right people and it's doing what we intended – raising our profile and awareness; anything else is a bonus. We're a Yorkshire business so it's great that Birmingham is so accessible – we've had conversations with people from everywhere from South Africa to Malaysia."

"First of all we would like to say a big thank you to everybody involved in organising UKCW 22 at Birmingham. We were able to welcome a good number of visitors to our stand (both new and existing contacts) which resulted in orders, leads and new interest. We met people from the construction industry, manufacturing, cabin and modular trade as well as local authorities. This combination of different sectors and genuine interest with a good number of people has made our decision to exhibit again next year easy."

"We're here to engage with end users, show them some of our innovations. We've previously done shows via dealers – this is not our natural habitat, but UK Construction Week has been really good in raising levels of perception. We've met a lot of colleges here at the Birmingham show and got some nice leads which is good. There's been a big focus on digital generally for the industry in the last few years, and while this is 'older style' marketing and sales, it works – people want to come and pick up the tools and talk face to face, and just get back out there. Birmingham is a great show to cater for the different generations and sectors."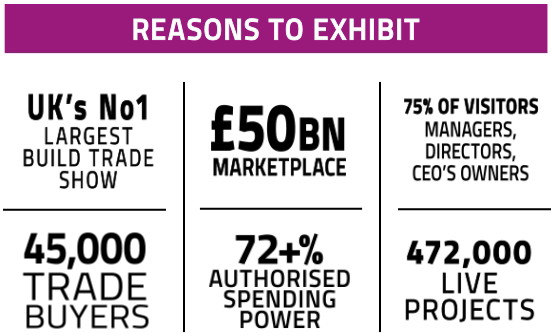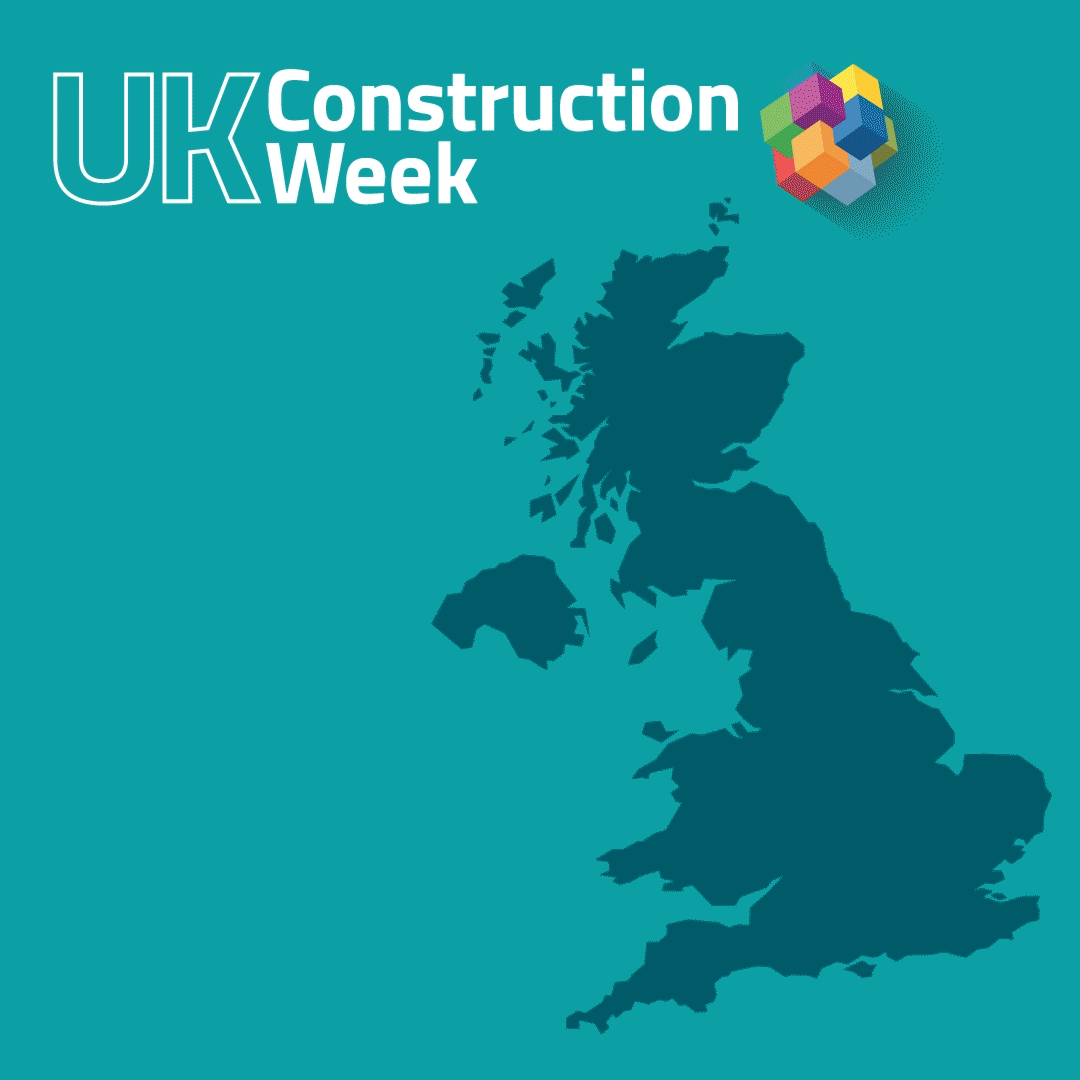 A Multi award-winning tradeshow
UK Construction Week has been awarded for Best UK Tradeshow, Best Marketing since its launch in 2015. In 2021, UK Construction Week was the only trade show to have been awarded the Best Trade Show twice in one year.

Judges comments from EN Awards:
"A great show that continues to grow year on year in an uncertain market. Cleverly embracing and incorporating two major focusses in sustainability and mental health. Concrete Expo also adds new dimension and the Young Merchants conference ensures a new breed within the industry."