Construction Buzz
CONNECTING YOU 365
Construction Buzz is the leading news platform in the construction sector, sending newsletters containing latest news to over 115K professionals daily. Our news platform allows us to engage with the top leaders in construction all year round.
Construction Buzz daily newsletter reaches construction professionals from SMEs to PLCs from across the sector including architects, contractors, developers, house builders, merchants and public sector.
We aggregate news from around the sector and around the world into a handy email.
Subscribers can choose their newsfeed and areas of interest to create their own industry news feed.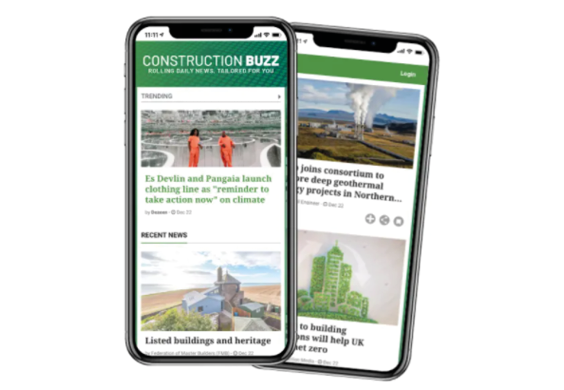 Keep up to date
Newsletter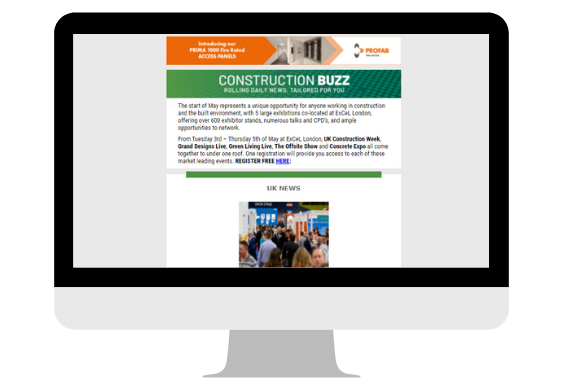 View newsletter here
Newsfeed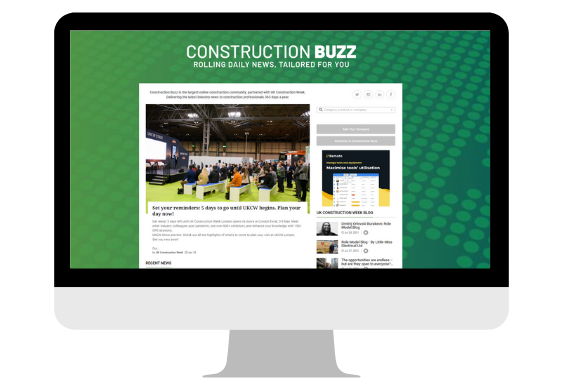 View news feed here
PRODUCT DIRECTORY
At Construction Buzz our mission was to create a Product Directory within our online platform to make it simpler for companies to browse or find businesses to work with. Take a look online now to browse through our hundreds of categories including Civils, HVAC and Energy, Surfaces and more.